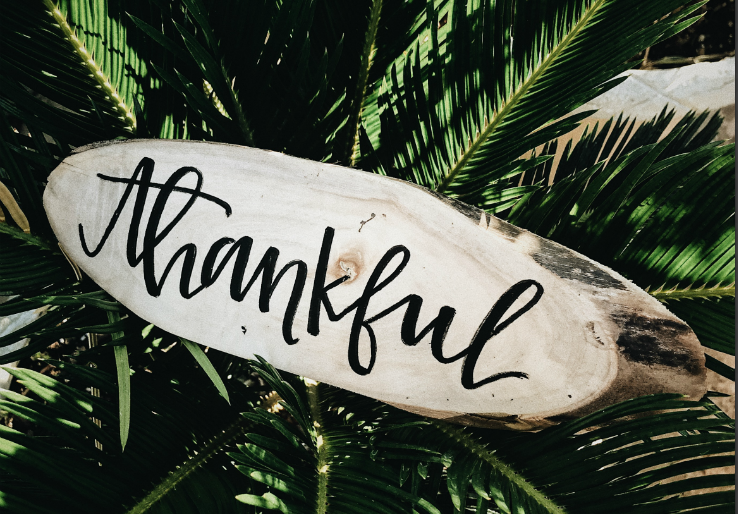 19 Nov

An Exercise in Gratitude

It's freezing here. Yes, yes, not literally, but it feels like that to me and us terribly sensitive San Diegans. Even the construction crew here at my house said they needed a sweater while they work. (I hope you know I am writing these things to make you laugh – but it is cold!)


This week I want you to do a simple exercise in gratitude.


What are you doing today that your past self could only dream of doing?


This week had been nuts. From client sessions, to kitchen design meetings, preparing for taxes, running kids to school and practice, and finally falling into bed to read a new book.

Life can get stressful when we are stuck in the moment.

But then something hit me yesterday afternoon as I ran out from my office to check on the sitter with the kids:


"I journaled about this moment".


In 2014 when I was freshly new to starting my business I was taking a class. In the class, they said, "Write down a vivid description of what your day will be like five years from now".


So in my very futuristic state, I wrote about my day. In that exercise I wrote about my kids being with an incredible sitter while I had a home office, working with dream clients, creating awesome material to teach, and being financially free to create the life I wanted.

It's 2018, And Here I Am

My 2014 self could only have dreamed about what this week would have looked like, but today I am living it. And I am so incredibly grateful for the life I lead.

What was your 2014 self dreaming of that you are living out today?

The reason I think this is a gratitude exercise is because we somehow always forget that what we are doing today is something our younger selves would have only dreamed of.

I, for one, get very caught up in where I am going and what needs to be done to get there.

But every now and then, I love those subtle reminders that I am exactly where I need to be.

– – –

Take stock in where you are at. Write down a list of things you have accomplished the past 5 years that your past self could only have imagined.

See how that feels this week, and maybe you'll find a little extra confidence in yourself.
You Might Also Like This Post: What If Your Job Isn't Fulfilling You?
Featured Image: Jessica Castro on Unsplash